$39 Emergency Exam & X-Ray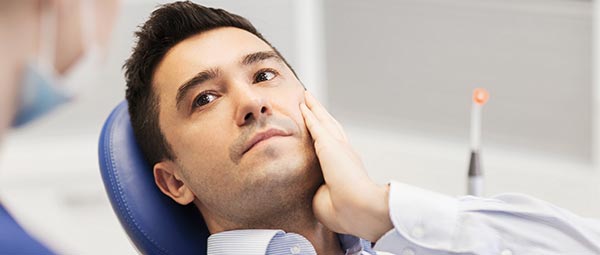 Don't wait to address a dental emergency! Oral injuries, persistent toothaches, and knocked-out teeth can lead to health concerns that go beyond cosmetic. Because we don't want cost to be the reason your emergency goes untreated, we offer a limited emergency exam and relevant x-rays for just $39. Don't hesitate to call if you're experiencing mouth pain or discomfort!
*Regularly valued at $323, this is for D1110, D0120, D0150*
Did you know painful dental emergencies can impact your overall health? Dental concerns like dental injuries, broken restorations, or persistent tooth pain, can cause serious infections when untreated. That's why Dr. Rodio and her skilled team at Largo Dental and Implant Center are available for same-day urgent dental care!
We're proud to offer the very best emergency dental services near Largo, FL because our unmatched care is powered by top technologies and a skilled, trusted team.
We provide emergency dental care to treat the following conditions:
Persistent Tooth Pain
Are you experiencing tooth pain that just won't go away? While occasional tooth sensitivity is normal, persistent tooth pain is usually a sign indicating a more serious oral health concern that needs to be addressed. If you are experiencing unexplained tooth pain, call us right away!
Dr. Rodio will perform an emergency dental exam and take a set of digital x-rays to gain a complete perspective of your teeth, gums, and mouth. After her diagnosis, our treatment approach will be rooted in gentle preventive care that takes into account the health of your whole body!
Knocked-Out or Broken Teeth
Waiting to address dental trauma like broken or knocked-out teeth could lead to more serious issues and infections that may impact your total-body health! If you have lost a tooth or suffered dental trauma, call us right away to restore and preserve your healthy teeth.
Broken Dental Fillings & Crowns
We're proud to use long-lasting, quality materials to craft our dental restorations. Even still, we understand that fillings and crowns can sometimes be damaged, broken or lost due to trauma, time, or improper care. If your dental restoration comes off, breaks, or becomes cracked, call us for a same-day appointment!
Dental Abscesses
Dental abscesses can indicate an infection brewing below the gum line! If you have a dental abscess, an urgent, same-day dental care appointment is necessary to determine the cause of the abscess and treat it right away. If needed, Dr. Rodio may recommend an emergency root canal or extraction to protect your mouth from further infection.
The Top Emergency Dentistry Services in Largo, FL
Because dental emergencies can impact your total body health, your Largo dental team is always available for urgent dental care. Call our office right away for your emergency dental exam!